From Little Things Big Things Grow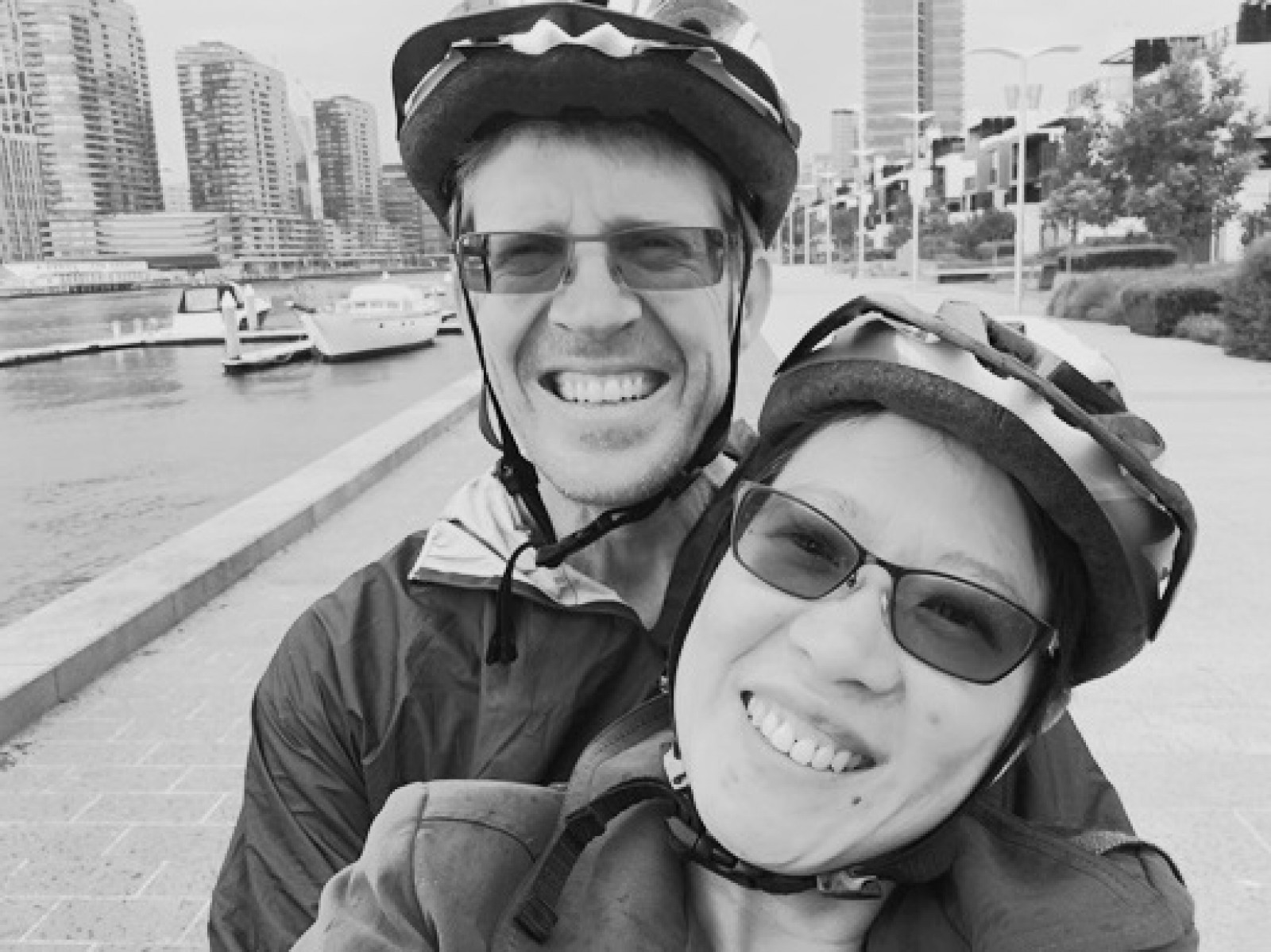 Chi & Jeremy
Positive Footprints is driven by two directors, a husband and wife team, Jeremy Spencer and Chi Lu.
Prior to 2000, Chi was working in law and business, while Jeremy was a primary school grade teacher with a background in environmental geography and woodwork. Both had an opportunity to work abroad for a couple of years, and the overseas experience allowed them to appreciate various cultural perspectives and global concerns. Principally among them was the seeming disconnect between our society's voracious resource use, throw away mentality and pollution-generating energy sources, and the way natural eco-systems recycled resources and made efficient use of available energy. They resolved that learning from nature was a way forward for both environmental and social benefit.
Moving back to Australia, and developing an interest in housing and passive solar design and sustainability more broadly, Jeremy & Chi decided that they could direct their energies to become part of the solution. This culminated in a change in career direction and a return to study for both of them, Chi to become a Designer and Jeremy a Builder and Energy Rater, and Positive Footprints was formed.
The aim of Positive Footprints is to:
Build beautiful houses that are as low impact as possible and make sustainable housing mainstream in the building industry, and
Make owning a high performing house easy, by combining Environmentally Sustainable Design and Construction within the one company, to close the disconnect that often exists between the design and the implementation on site.
Since 2006, Positive Footprints has been building and perfecting our sustainable practice. Our business has grown over the years and now boasts a family of passionate employees who share the vision, and day by day make it a reality for our lovely clients.
Sarah
Sarah, our architect, joined us with experience from commercial architecture firms specialising in retail, education, mixed use and multi-residential projects, from concept through to construction & project management with a focus on sustainable design. What she loves doing at PF, is designing buildings to tread more lightly on the planet and creating personalised spaces that are healthy, comforting & welcoming ("hyggelig" in Danish). Her passion is to make the world a better place including tackling climate change, learning and sharing to live sustainably and with little impact, and volunteering (check out climateforcharge.org.au)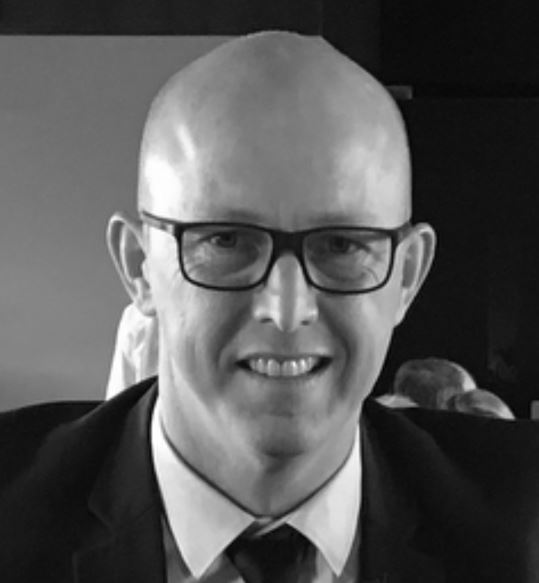 Luke
After completing a Bachelor of Business degree Luke worked in project management in the consulting sector for many years before following his passion into the construction industry. Upon completion of his carpentry apprenticeship in the domestic building sector, Luke managed his own business operating across domestic, industrial and government building projects. As Projects Manager at Positive Footprints, Luke oversees projects from demolition to hand over. He most values seeing the client's vision for a sustainable home come to life and is known for his attention to detail, problem solving and positive client relationships.
Luke is also a keen runner, cyclist and ironman. He often combines these activities to raise awareness and funds for mental health. Visit lovemeloveyou.org.au
Greg
Greg is our Site Leader/Carpenter, with an exceptionally diverse background in design and project management prior to pursuing a mature-age carpentry apprenticeship in 2009. He now applies his strategic, creative and technical expertise in delivering high quality sustainable homes.
Greg takes great pleasure in overseeing all stages of the building process, to ensure a high level of productivity and quality is maintained from himself and all our team.
Oisín
With a decade of experience working in different trades across the commercial, industrial and domestic sectors, Oisín proudly became a qualified carpenter in 2016.
Oisín is dedicated in his role as Carpenter/Leading Hand, producing quality, sustainable houses at a high rate of efficiency while encouraging a friendly and inclusive workplace atmosphere for both clients and colleagues.
Outside of his profession he is an ardent contributor and supporter within the Melbourne music scene and a loyal follower of the Melbourne Football Club.
Philip
Philip is another of our highly qualified Carpenters/Leading hand. Prior to joining Positive Footprints, he operated his own business subcontracting and working on period style houses. His ambition has always been to build homes in a more eco-friendly manner. At Positive Footprints, Philip finds himself within a team that share the same dedication to building more eco-friendly houses. He believes that it is everyone's responsibility to preserve the planet for the future generations to come, and that by choosing to build one's dream house the Positive Footprints way, is doing one's part for the environment.
Nick
Before commencing his carpentry Apprenticeship with Positive Footprints, Nick worked in a number of trade roles ranging from plumbing, irrigation and civil construction and bricklaying whilst completing a Bachelor of Arts majoring in Politics.
In his role at Positive Footprints he is dedicated to learning all the necessary carpentry skills required, whilst keeping sustainability at the forefront of his work. He is passionate about learning the whole process of building environmental homes, not just what's required as a domestic carpenter, and enjoys working in a team which strives to build houses that perform as efficiently as possible.